Current Grid Feed Solar Installation Prices
1.62 kW

from $4400

2.16 kW

from $5000

3.24 kW

from $6200

 
 
4 kW & above
Please contact us for accurate pricing  on all systems above 4kW
Stand Alone / Off Grid Solar Price
Please contact us for accurate pricing  on all Standalone Solar Systems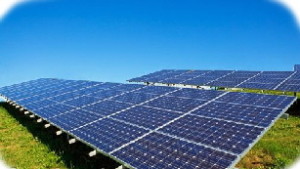 Pricing is indicative only & may vary depending on STC values & current rebates available.

Prices are based on a single story corrugated iron (colorbond or similar ) roof, in Endeavour Energy(Integral Energy) or Essential Energy (Country Energy) area's. Ausgrid (Energy Australia) area will incur an additional metering cost.
Prices may vary slightly due to the fluctuating price of REC'S.
Additional costs are,
2 storey house - $150.00
Tiled roof
  • 1.5 KW system - $100.00
  • 2 KW system - $150.00
  • 3KW system - $200.00
Tilt framing for flat roofs or to change orientation or tilt angle.
  • 1.5 KW system - $300.00
  • 2 KW system - $400.00
  • 3 KW system - $500.00
All prices include GST. ALL PRICES INCLUDE SAME DAY METERING for connection to the grid.
All solar power installations are installed by CEC accredited installers with Electrical contractors license and are level 2 service providers.
We provide personalised service with design summary documentation supplied on acceptance of quote.
JBEC Installations will take care of & submit your applications to the supply authority to gain approval for connection as well as handle all of the rebate paperwork .
Ask us today about Stand alone / off grid solar power by certified renewable technology installers.
For more information or a free quote please call us on 0414541342 or email info@jbecinstallations.com.au